OUR PLAN WILL MAKE OUR SYSTEM EVEN STRONGER, WITH MORE NURSES, DOCTORS AND PARAMEDICS, AND MORE WORLD CLASS HOSPITALS
We've all walked past a pharmacy late at night and wondered: why can pharmacies open when you need them, but getting a GP appointment for a simple prescription can take weeks?
That's why we introduced far-reaching pharmacy changes, so your local pharmacist can do more to provide convenient, accessible care when you need it.
It's an important change to the way we think about healthcare in NSW, making it work better for you. Because our plan for health isn't just focused on the same old issues.
Around Australia, the pandemic has put health services under pressure, including here in NSW, even though we have the strongest health system in the nation.
Our plan will make our system even stronger, with more nurses, doctors and paramedics, and more world class hospitals. But just as importantly, our plan offers bold new solutions for easier access to care when you need it - like pharmacy reform, dedicated urgent care services, and real progress removing federal roadblocks holding the national health system back.
We believe healthcare in NSW can be more convenient, more accessible, and of a higher quality than we ever imagined, and we have the long-term plan to make it happen.
More Nurses, Doctors and Paramedics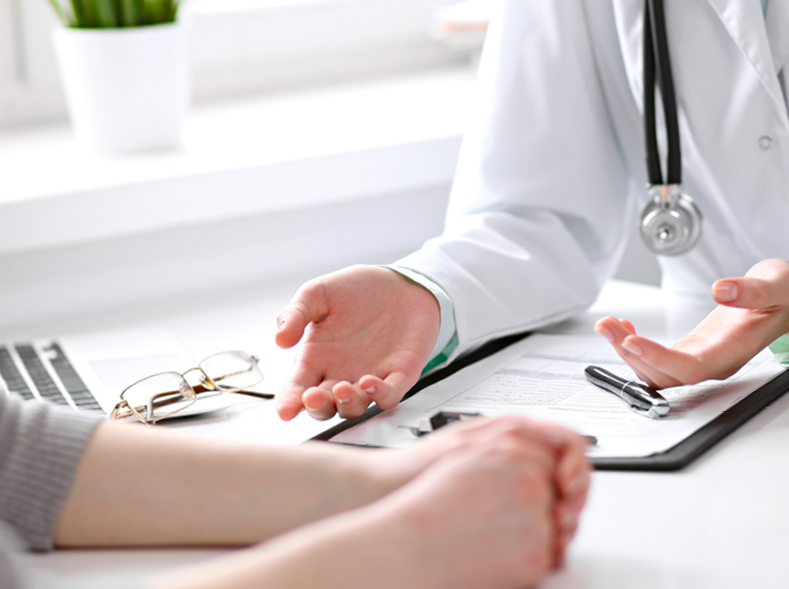 We will employ 10,000 additional health workers over the next four years, meaning more nurses and doctors in your local hospitals and health facilities, ready to help when you need them.
We are also investing in more paramedics with a plan to recruit 2,128 staff. Alongside this significant recruitment we will build 30 ambulance stations and a new Ambulance Virtual Clinical Coordination Centre to help paramedics deal with triple zero calls.
Building World-Class Hospitals
We will invest more than $11.9 billion over the next 4 years to deliver new and upgraded hospitals and health facilities across NSW, including: Bathurst Hospital, Liverpool Hospital, Rouse Hill Hospital, Cowra Hospital, Royal Prince Alfred Hospital and Tweed Hospital.
We'll announce more exciting projects soon, adding to the 180 new and upgraded hospitals and health facilities we have already delivered.
Pharmacy Reform
Our changes to pharmacy regulations make it easier to access more health services so you don't have to wait to get in to see a GP. Under our plan, you will be able to go to a pharmacy to:
Receive a wider range of public health and travel vaccinations including Japanese Encephalitis, Hepatitis A, Hepatitis B, Poliomyelitis, Typhoid and Zoster
Be prescribed medication to treat urinary tract infections
Obtain a prescription and medication for certain conditions, such as skin ailments, ear infections and hormonal contraception.
Urgent Care Services
We will establish 25 urgent care services across NSW, so that people who need urgent, non-critical care can get it fast without having to wait for a GP appointment, freeing up hospital emergency departments for patients most in need.
To deliver this game-changing new form of medical care in NSW, we will start with clinics located in the following locations, with more to be announced:
Wentworthville
Rouse Hill
Marsden Park
Castle Hill
Removing the Federal Roadblocks
Until all levels of government acknowledge and address the current conflict between state-led hospital systems and the Commonwealth-led primary healthcare system, states like NSW will continue to be hampered in their efforts to improve the quality and accessibility of healthcare.
Ignoring this long-standing challenge is not good enough, and only our government will put pressure on the Commonwealth to take action.
We will lead the conversation at National Cabinet to improve arrangements for GPs, and drive reform at a federal level to ensure that state and Commonwealth healthcare services are working in harmony with one another, and are not at cross-purposes.
We will also continue to lead the way by taking action and committing state funds to deliver new forms of care, like urgent care services, to improve accessibility to healthcare in NSW and ease pressure on our hospital system.
"STRONGEST HEALTH SYSTEM IN THE NATION"
NSW emergency departments performed better than any other state or territory in Australia in 2021-22, throughout the COVID-19 pandemic.

In NSW, 77 percent of ED presentations were seen on time, the highest of all states and territories, and well above the national result, at 67 percent.
NSW had a median ED waiting time of 14 minutes, the lowest of all states and territories, and well below the national result of 20 minutes.

In 2020-21, 84.8% of NSW patients were transferred from ambulance care to emergency departments within 30 minutes, compared to 72.7% in Victoria, 65.2% in Queensland, 62.7% in Western Australia, 63.8% in South Australia, and 65.9% in Tasmania.
NSW elective surgery performance was second best in the country when it came to treating patients within clinically recommended timeframes despite the significant impact of COVID-19, including temporary suspensions of non-urgent surgery.