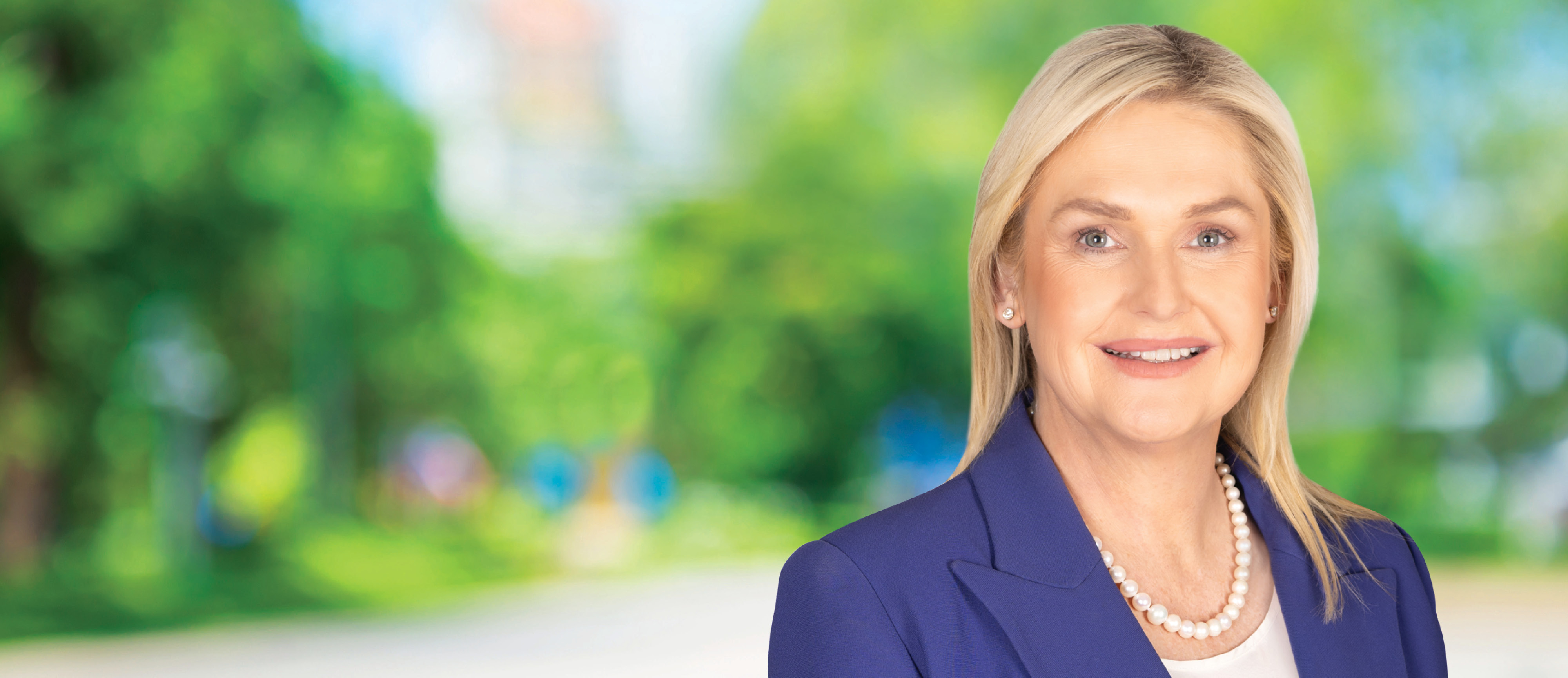 Jenny Ware is your Liberal Member for Hughes.
Having been elected on 21 May 2022 as the MP for Hughes, Jenny is committed to the Hughes electorate, keeping the current Government to account and developing policies, using skills developed throughout her legal career to assist to make Hughes and Australia overall better places to live, work and play.
Jenny is a lawyer by profession. Her legal career started with a paralegal role in planning, environmental and local government law at Abbott Tout. She stayed within that sector throughout her career achieving partnership at Piper Alderman and Specialist Consultant at Gilbert + Tobin before moving into leading teams in local government (Hurstville City then Georges River Council). Jenny's legal career has given her a detailed understanding of the importance of proper planning of our cities, housing affordability, balancing environmental and economic priorities to deliver infrastructure and services to the community.
More recently, Jenny has worked in-house in local government at Hurstville City then as part of an Executive Team as Director of Legal Services and General Counsel at Georges River Council.
Jenny's work has been predominantly within the NSW Land & Environment Court's jurisdiction, the first specialist environmental superior court established in 1980. The Court has become a model for environmental protection, because its specialist nature and the combination of judicial and administrative functions have continued to be regarded as critical to the proper enforcement of planning and environmental law.
Jenny is a life-long resident of the Sutherland Shire. Jenny and her husband Michael chose this area to raise their twin sons, James and Nicholas. She is passionate about giving back, having been a volunteer with the Sylvanvale Foundation as well as President of the Gymea Bay Community Preschool and Gymea Bay P&C Association.