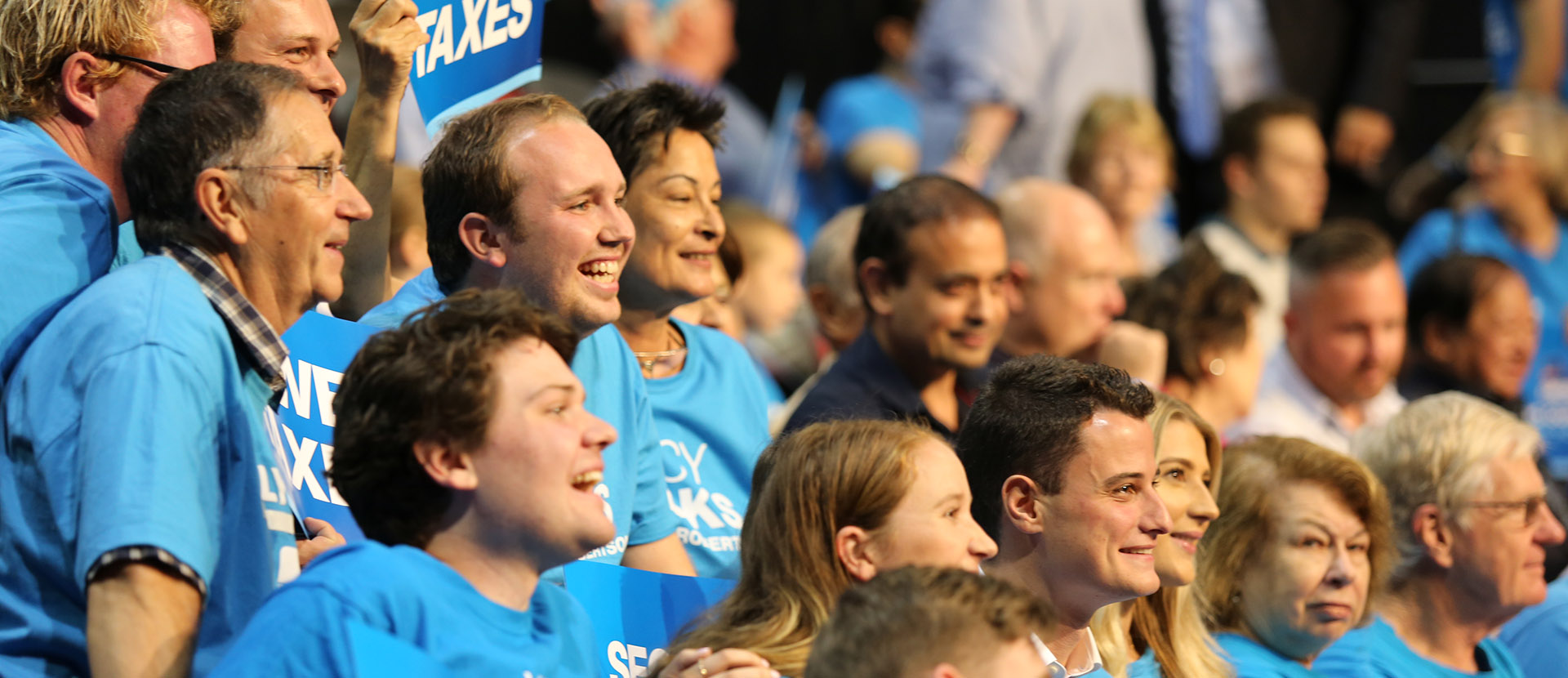 How to Become A Member
As a member, you'll have the opportunity to contribute to policy development, get involved in campaigns, meet Members of Parliament, come along to forums and events and get the inside Party news first.
Join Online
or download our membership form here.
VIP Membership
Party Patrons is an opportunity to put your values into action and help get our country back on track. A select group of active supporters at the very heart of the Party, Party Patrons believe in the core Liberal ideals and understand that strong campaigning is the key to achieving our aim of electing Liberal governments.


Joining the Young Liberals
The Young Liberals offer people aged between 16 and 30 the opportunity to actively participate in the political process in Australia. Many Liberal politicians began their career in the movement. In fact, former Prime Minister John Howard and former Premier Gladys Berejiklian are former Presidents of the NSW Young Liberals.


Joining the Women's Council
Liberal Women's Council is the peak body of women in the NSW Liberal Party. It aims to bring more women into the Party, nurture current members, and bring issues of concern to women to the Liberal debate. If you would like to get involved with Women's Council, or are interested in receiving more information, please contact Women's Council President Berenice Walker at wcpresident@nsw.liberal.org.au.