Millions of NSW households could save by switching energy plans
Up to three million households and small businesses across NSW could be saving on their energy bills by switching to a cheaper deal, according to new Government analysis of retail performance data from the Australian Energy Regulator.
The percentage of customers switching their electricity plans in NSW each quarter has hovered at a low average of 5 per cent over the last year, leaving up to 3 million customers potentially paying more than they should by staying with their provider and not shopping around.
NSW Premier Dominic Perrottet said the NSW Liberal and Nationals Government's Energy Bill Saver program would help millions of families and small businesses across the state.
"Our program will help millions of hardworking families and small businesses save hundreds of dollars on their energy bills just by shopping around for a better deal," Mr Perrottet said.
"We will provide an immediate $250 saving for every household, while helping them potentially save hundreds of dollars more by switching to a cheaper plan.
"Only a Liberal and Nationals Government will deliver bill relief for families because of our long-term economic plan to support NSW families and keep our state moving forward."
Treasurer Matt Kean said this type of cost of living support was only possible because of the Liberal and Nationals Government's strong economic management and responsible stewardship of the State's finances.
"This cost of living relief is not bipartisan – the Labor party has announced that it will cut the Energy Bill Saver if it is elected, denying households a guaranteed $250 in energy bill relief and up to $400 more in potential savings the Coalition will deliver," Mr Kean said.
"The Labor Party does not have a long term economic plan to manage the State's budget and so they are coming after the budgets of NSW families, denying them cost of living relief that they cannot afford to lose."
NSW lagged far behind Victoria, where the average switch rate was 22 per cent higher than NSW's over the same period, representing thousands of customers that had saved on their bills by finding a cheaper alternative.
Minister for Customer Service and Digital Government Victor Dominello said that under a re-elected Liberal and Nationals Government the $250 payment would be offered via Service NSW from July to eligible account holders who use the Energy Switch comparison tool.
"Customers will be able to claim their $250 payment using the MyService account, making it as seamless as possible to prove your eligibility when completing an online application," Mr Dominello said.
"The NSW Liberal and Nationals Government has the most comprehensive cost of living program in the country. Using Service NSW as the platform, our goal is always to ensure everyone who is eligible knows about these great initiatives and when they go to apply it's intuitive and simple."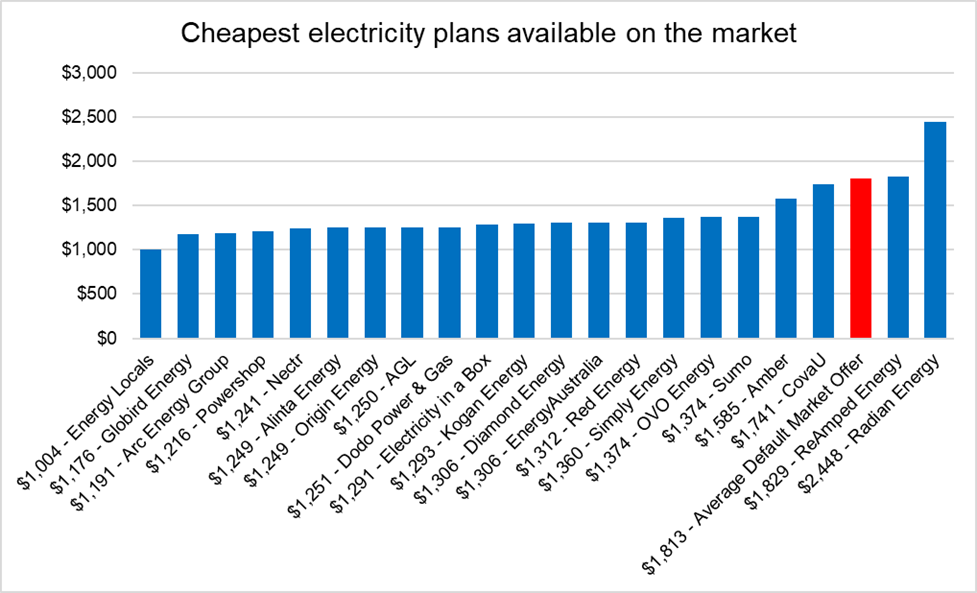 Source: Energy Made Easy, February 2023
Related Articles: #Energy